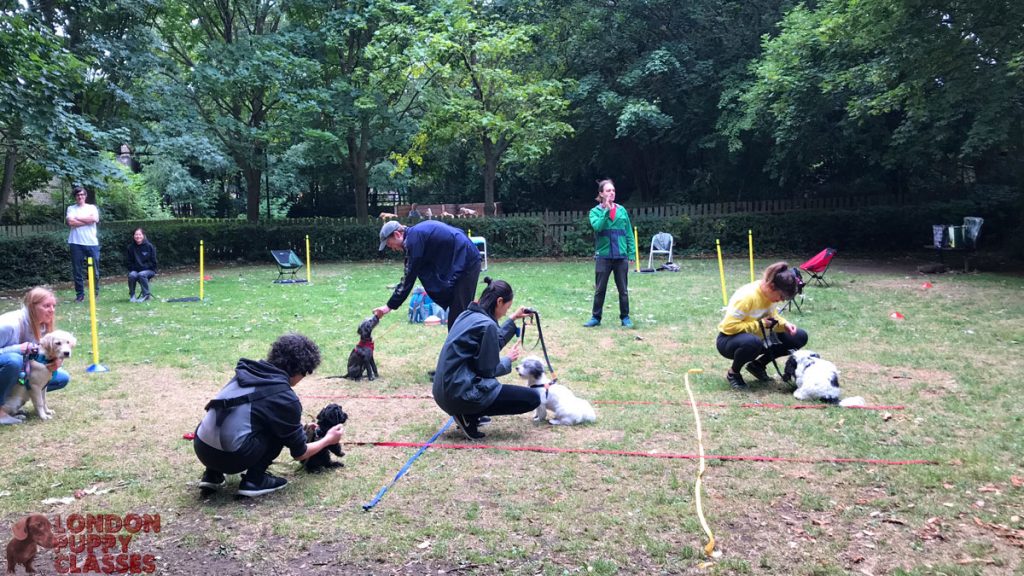 Our classes are taught in blocks of 6 classes with a weekly frequency and they last between 45 minutes to 1 hour.

The number of dogs is limited (up to 12 dogs), for groups over 6 dogs the trainer will have an assistant trainer to coach everybody individually and in group.

The Classes are held outdoors in a quiet area of a main public park.

Each dog has its own station and we ask handlers to keep the dogs on the lead during the class for safety and to avoid distractions.

There is a 5 metre rule distance between each station.

The trainer will clearly explain the WHAT/WHY/HOW of each exercise and lower/raise criteria individually according to everyone's skills to ensure learning takes place in a positive and achievable environment.
Class Content.
We only use the latest, modern, science based, most efficient and fast training techniques that deliver the bests results through the adequate use of positive reinforcement, we focus on good behaviour and the "Do's", not the "Don'ts".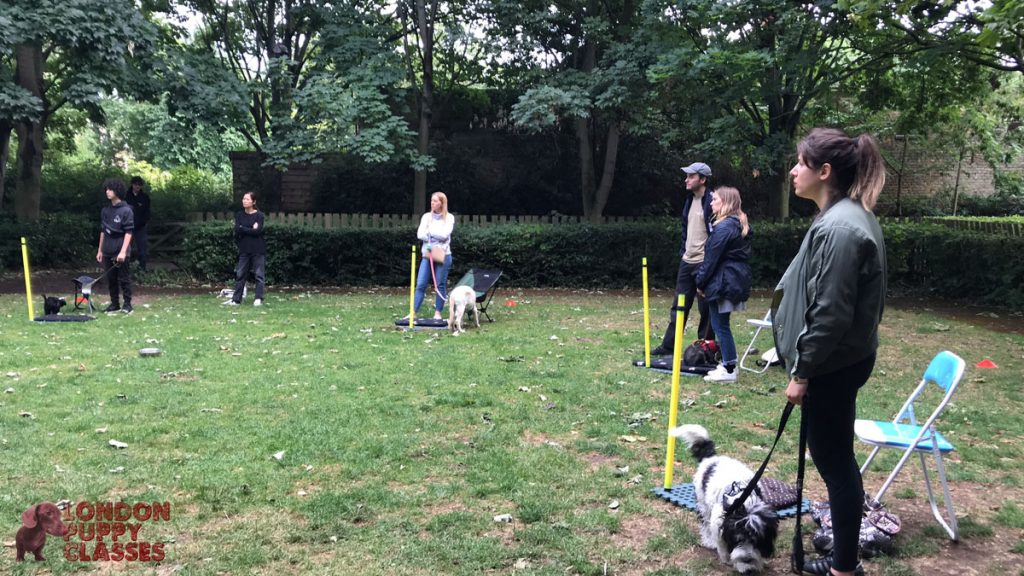 Recall (Come when called)
Loose Lead Walking (Walk on a relaxed lead without pulling, not to be confused with Heel work)
Greeting People Without Jumping (aka M.E.B. Mutually Exclusive Behaviour)
Emergency Stop (aka Halt)
Eye Contact (Focus on human as opposed to the traditional "Leave It")
Hand Touches (Targeting the hand for several useful situations and behaviours)
This Way (Pup follows a moving human that changes of direction, target recall)
Sit, Down and Stand with Duration, Distance & Distraction (aka "Stay")
Peek'a'boo (aka To The Middle)
Settle (relax on a mat for a long period)
Husbandry (accept handling, including vet, groomers and strangers)
Mental Enrichment (Scent based games to exercise the pups brain and nose and seeking instinct, aka being a dog!)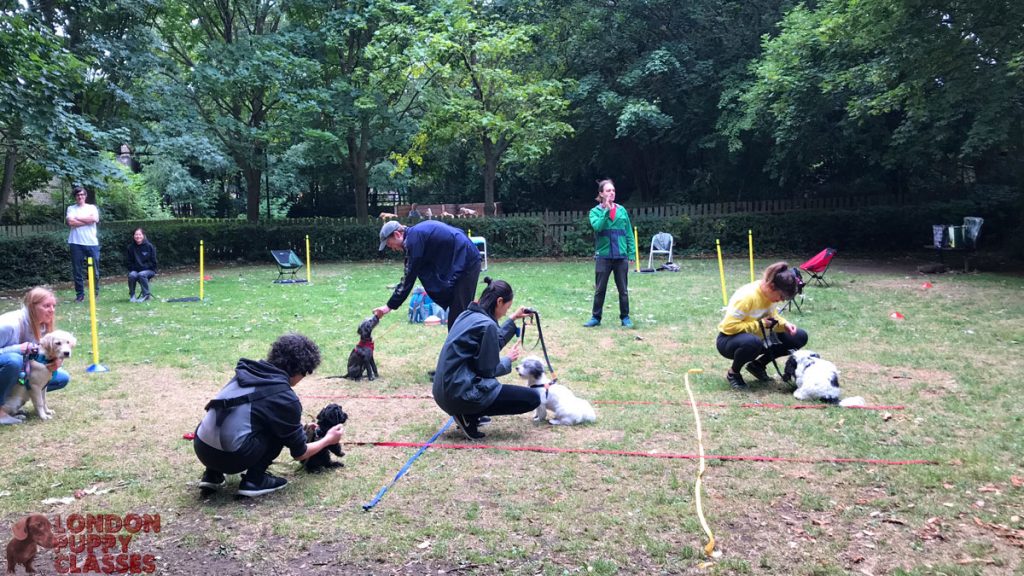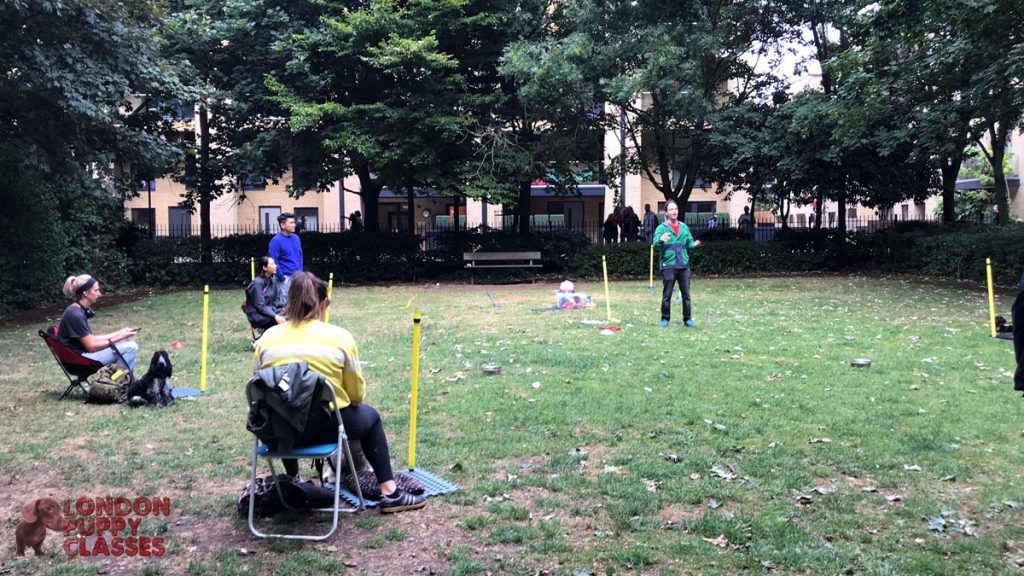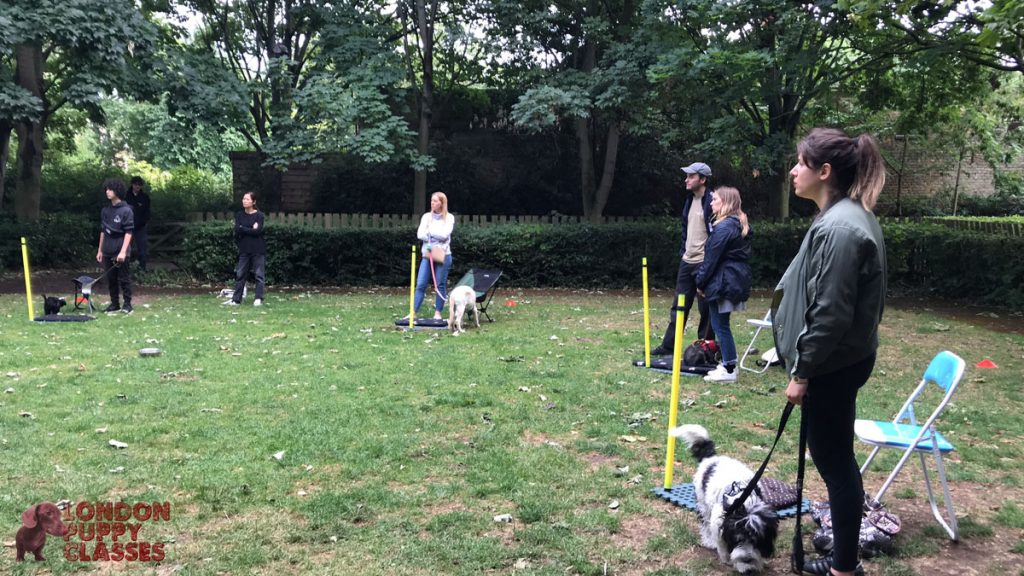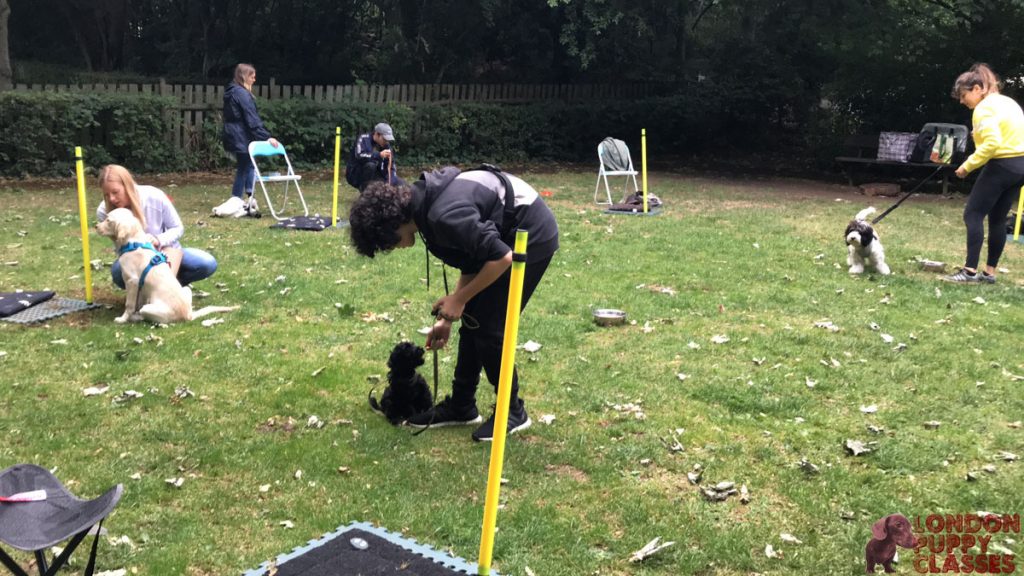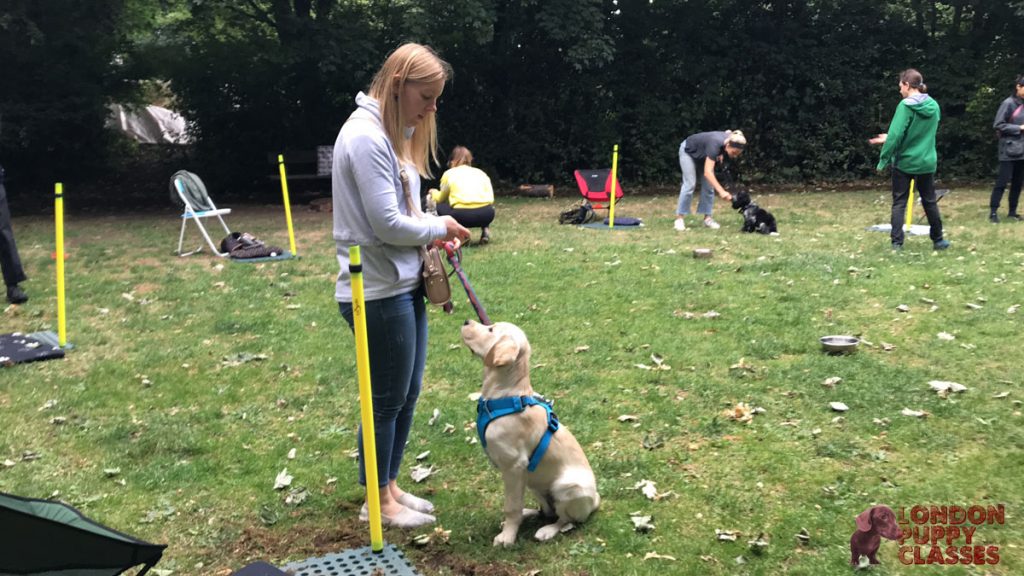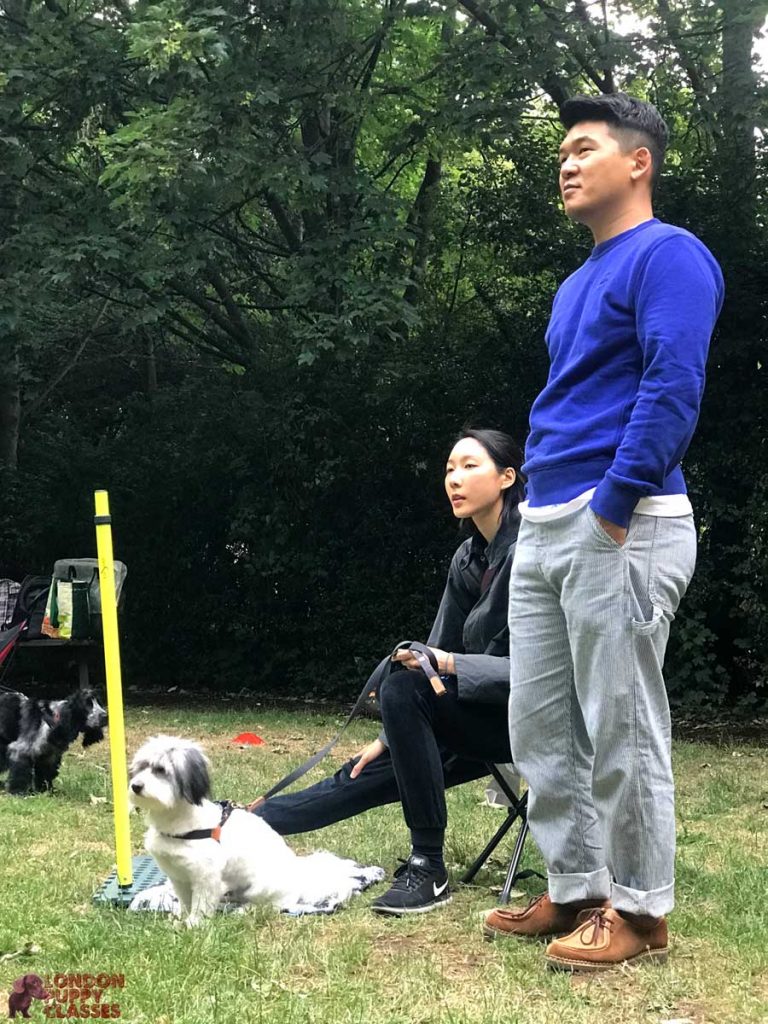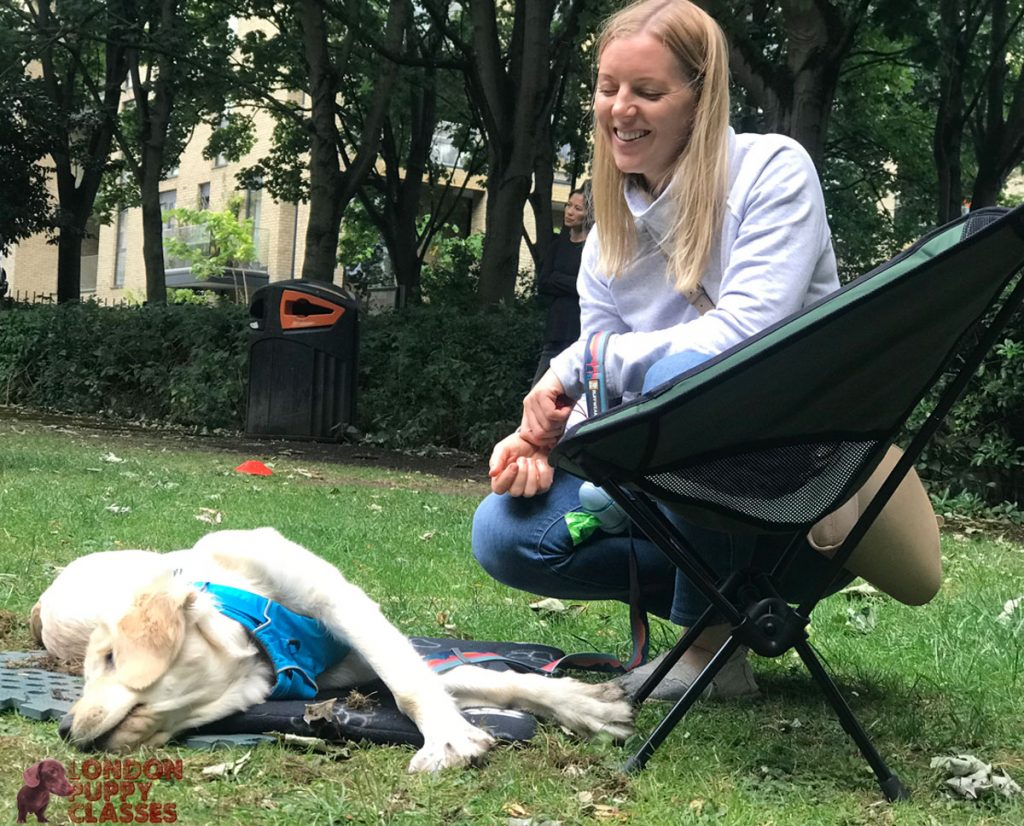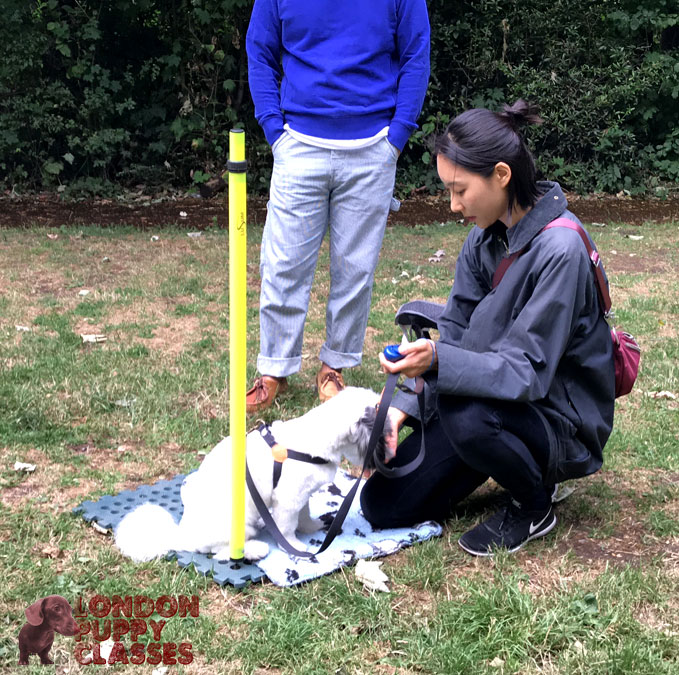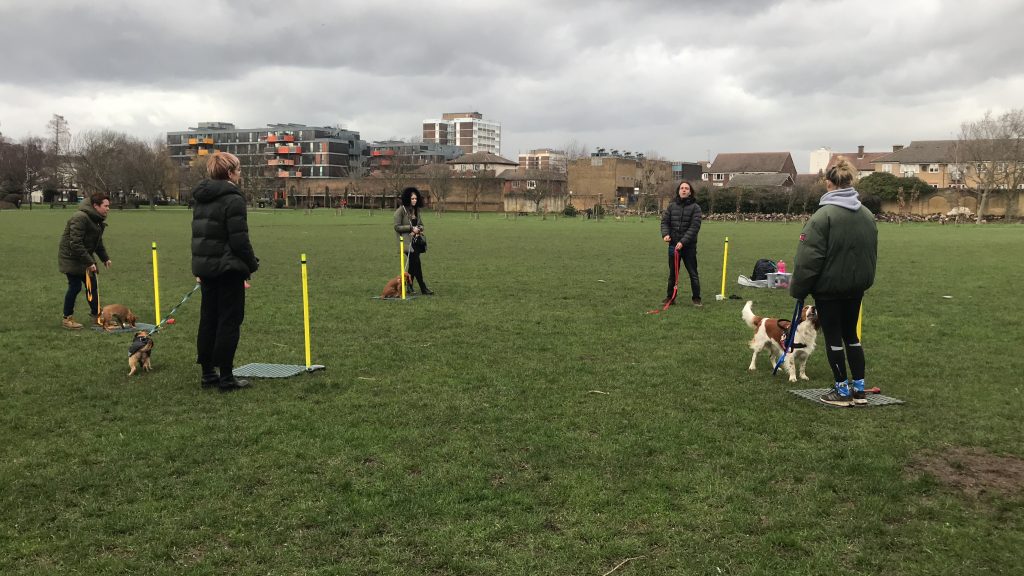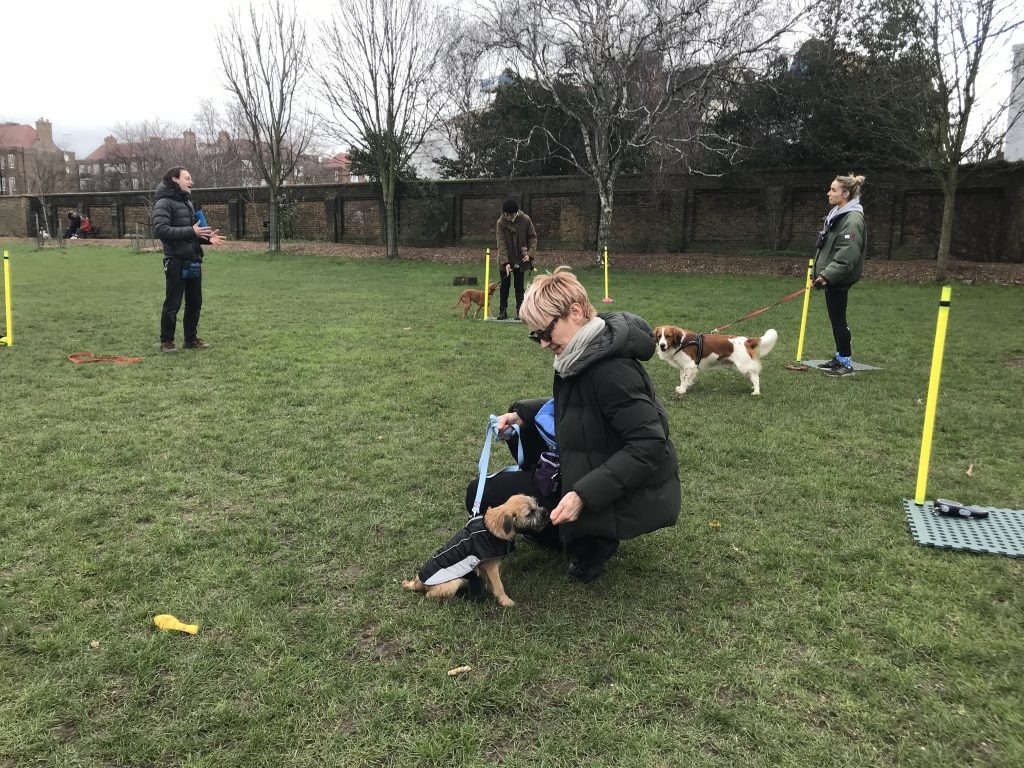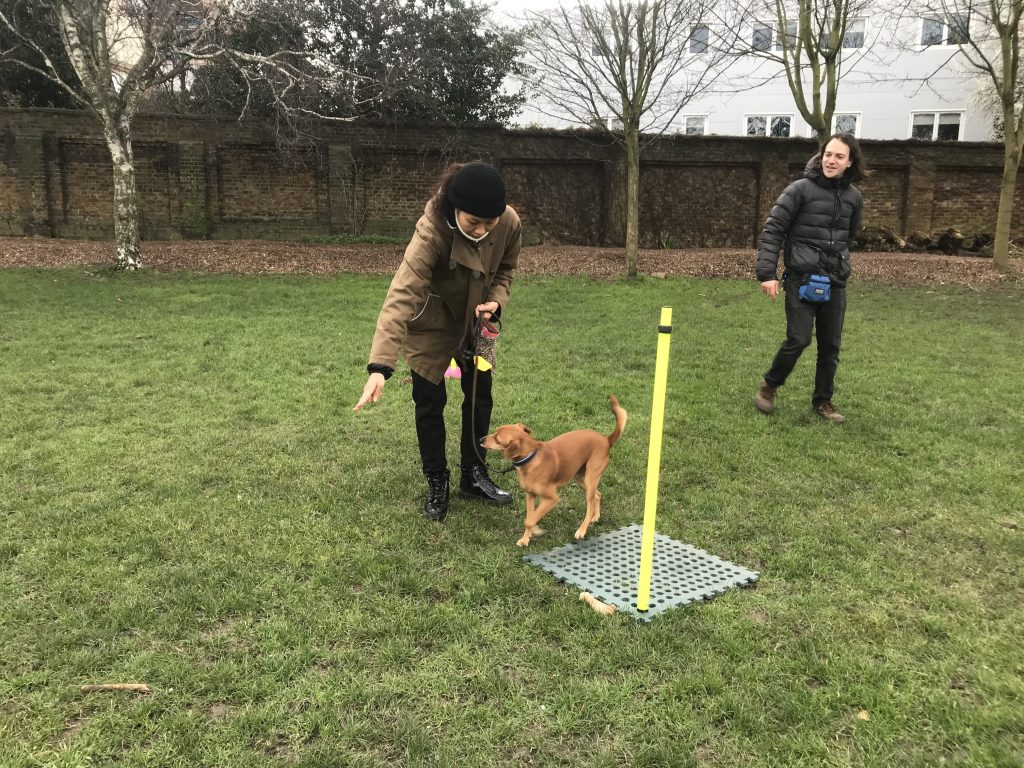 Recall Games
Slalom Recall Game
Loose Lead Walking
Walking Without Pulling

Hand Targeting
Hand Touches
No, we run the classes in blocks of six consecutive lessons that cover a syllabus for that block, the skills learned will come to a more advanced use over the next block.
We asked all handlers to keep their dogs on the lead during the class to avoid disruption and distractions during the exercises, however at the end of the class, the dogs are welcome to play and socialised at the park if they wish to do so.
We run a continuous syllabus, that means the group of pups that have completed a block will be able to progress onto the next more advanced level.
No, however if you cannot make it to one class during the block, please talk to us to see how the pup could make up for the missed lesson so that it stays on track with syllabus of the block.
£210 for Six Week Block of Classes
Places limited, booking essential!